USS COLUMBUS CA-74 PAGE 3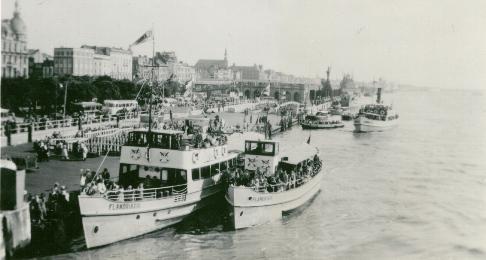 Belgium.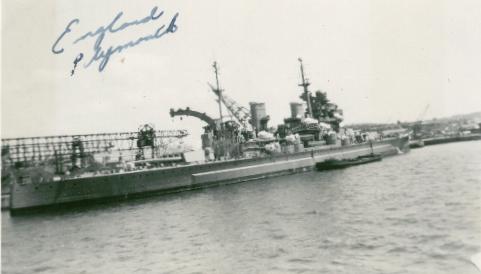 Plymouth, England.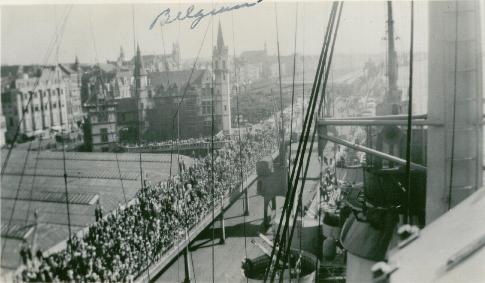 All the Belgium citizens coming to see the Columbus. (or are those the Columbus crewmen trying to get off??)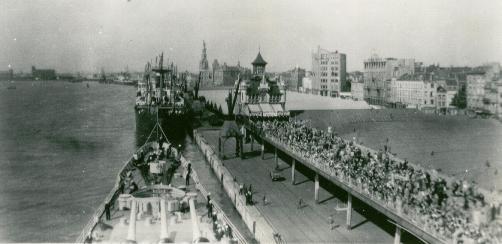 More of the Belgium harbor.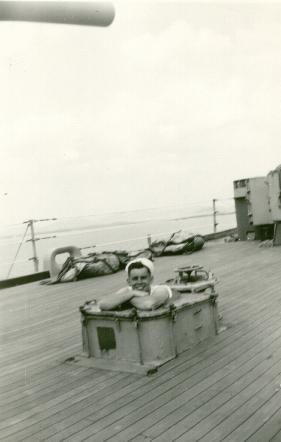 Peek a boo.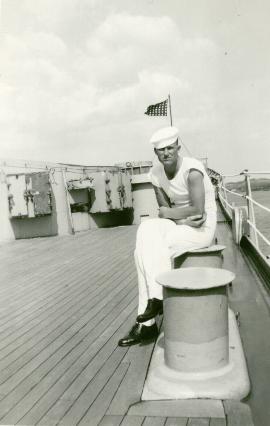 I think I ate too much.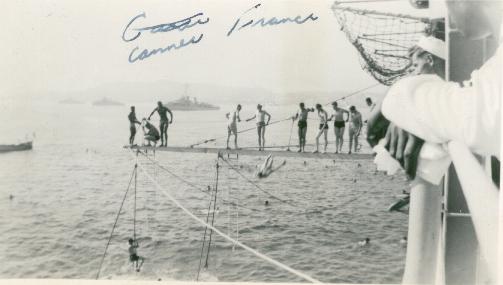 Taking a dip in France.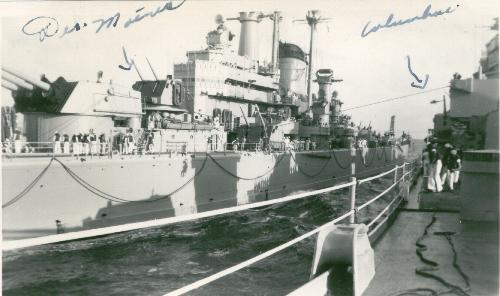 The USS Des Moines and the Columbus underway side by side. Dad was assigned to the USS Des Moines prior to being assigned to the Columbus.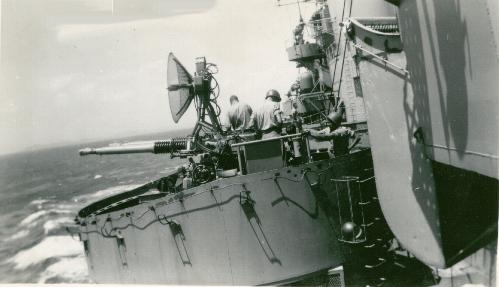 An Anti-Aircraft gun, ready for action.

Dad and his bud take a picture with a Turkish sailor.
Previous/NEXT
HOME/Page 1/Page 2/Page 3/Page 4/Page 5/Page 6/Page 7