TRIBUTE TO THE USS COLUMBUS REUNION 1999
I recently had the pleasure of attending the USS Columbus reunion with my father and I've decided to post some of the pictures on my site. It was great to see my Dad have conversations with people he served 50 years ago with. The stories are not that different from those who retire from the fire service. So, to all those who attended, this is my tribute to you.
Dad's photo page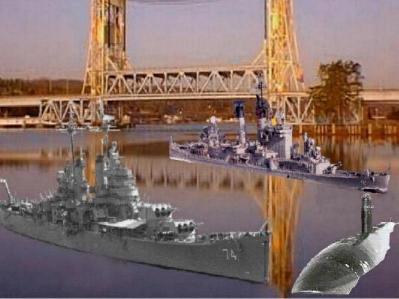 A nice colage made by my Dad, depicting the 3 ships that carried the Columbus name. The CA 74, which my father served aboard, the CG 12, which was the modified version, and the Submarine, which is now in service.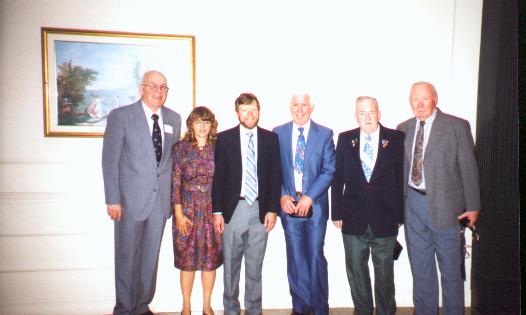 From left to right: Tom Ranney, Chris Grosvenor, John Grosvenor, John Galla SR, Neil Kioski, and Paul Greene.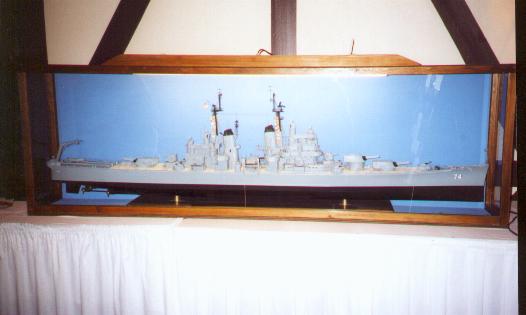 This is a cool model of the CA 74 version. It is about 4-5 feet long.
This is your webmaster with Mr. Vinnie Fischetti, one cool dude from New York.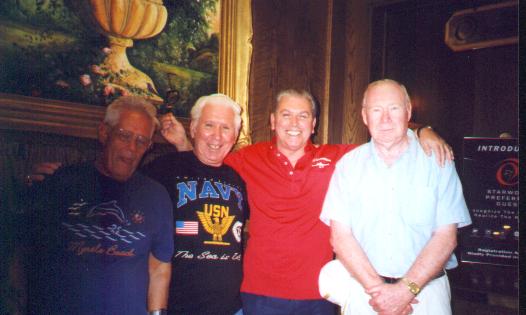 The boys are hanging out together. L-R: Don Pardoe, John Galla Sr, Vinnie Fischetti, and Paul Greene.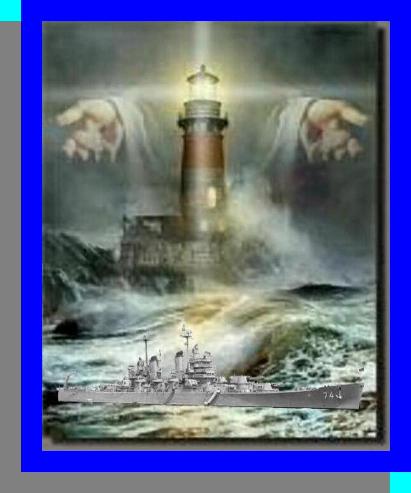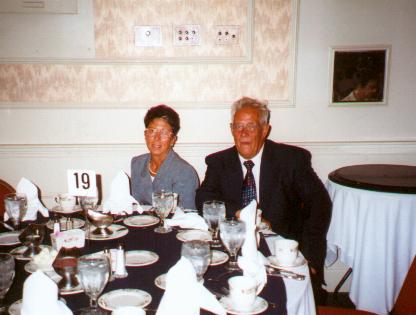 Mr. Don Pardoe and his lovely wife Mary.
Mr. Tom Ranney travels down memory lane by telling us one of his great stories.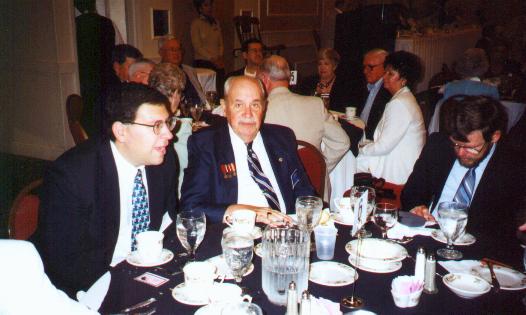 Your webmaster has the priviledge of sitting next to Mr. Bill Polska, who built the largest model ever made of the USS Columbus, which is at the Navy Model Museum in Washington D.C.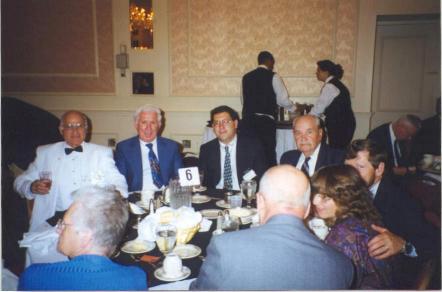 The attendees were treated to a great meal. Starting from the far left, Bill Maghan, John Galla Sr, John Galla JR, Bill Polska, John Grosvenor, Christine Grosvenor, Tom Ranney, and his wife (Nancy, I think).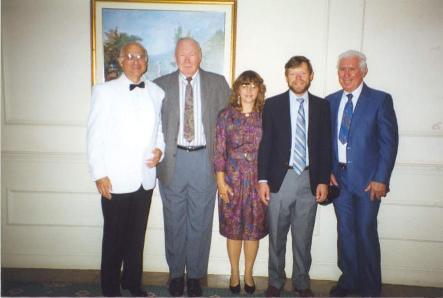 From L-R, Bill Maghan, Paul Greene, Chris Grosvenor, John Grosvenor, and my Dad, John Sr. If you want to see a spectacular site, see the link below to John Grosvenor's web page.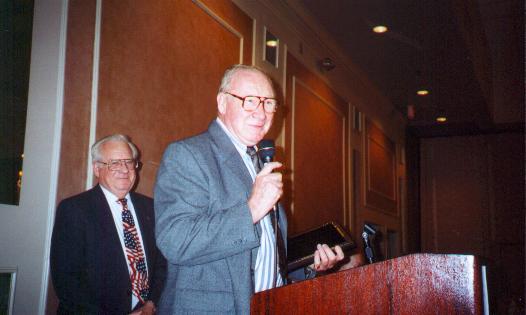 To top off the evening, my Dad's good friend, Paul Greene, received the Gene Hicham award for his dedication to the association and for all the time he has put into finding long lost shipmates. Way to go Paul!!!!!
If you'd like to learn more about the columbus or just see some really awesome photos, you must visit John Grosvenor's USS Columbus page. It is one fantastic site and is well worth the visit.
USS COLUMBUS WEB PAGE
BACK HOME