USS COLUMBUS CA-74 PAGE 7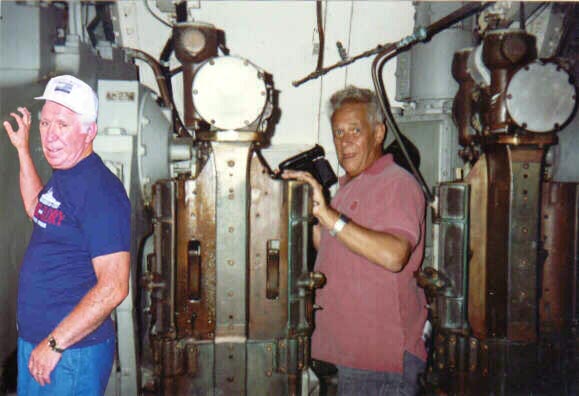 This is a computer enhanced photo of my father and Don Pardoe standing by at their former duty station, inside a 5-inch turret.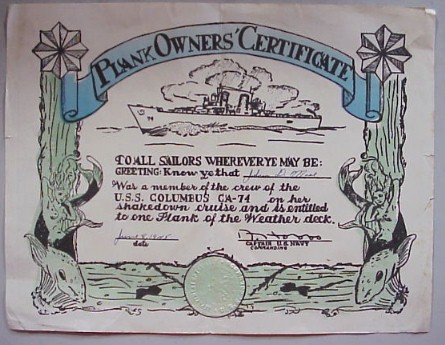 A plankowner's certificate from the Columbus.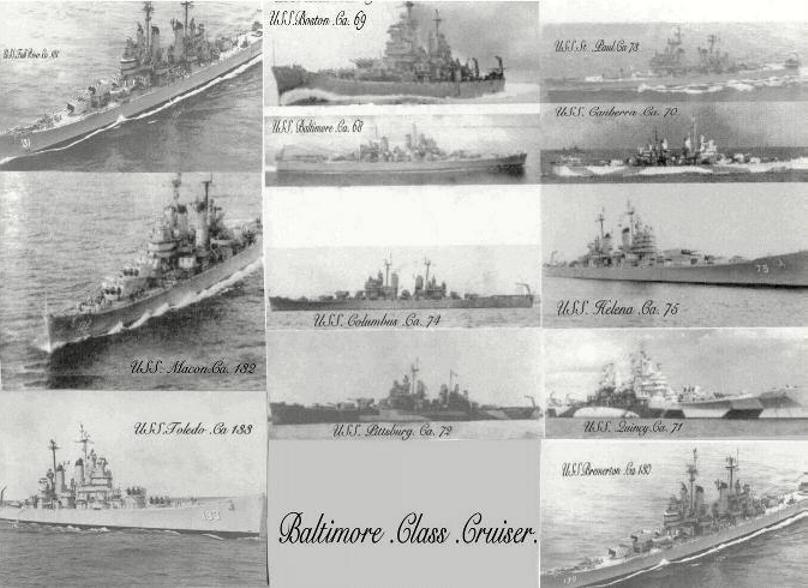 This is a colage of the Baltimore Class cruisers that my father put together.

The Navy's new banner.
Previous/NEXT
HOME/Page 1/Page 2/Page 3/Page 4/Page 5/Page 6/Page 7