USS SALEM CA-139 PAGE 3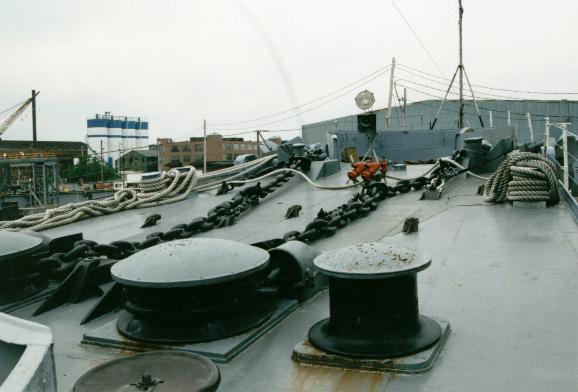 The Salem's massive anchor chains. Each of the anchors weigh 22,500 lbs and each link of the chain weighs 85 lbs. The port chain is 1086 ft long and the starboard chain is 810 feet long.

An awesome model of the Salem.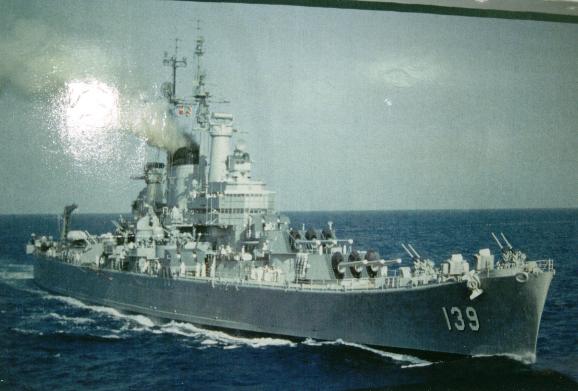 This painting is on a bulkhead on the main level. Pretty cool.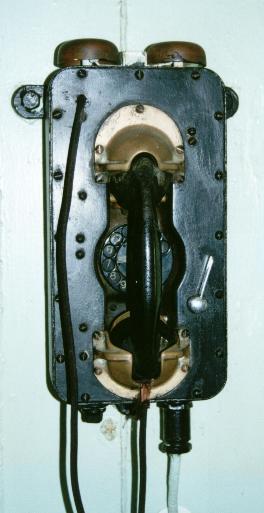 Hello?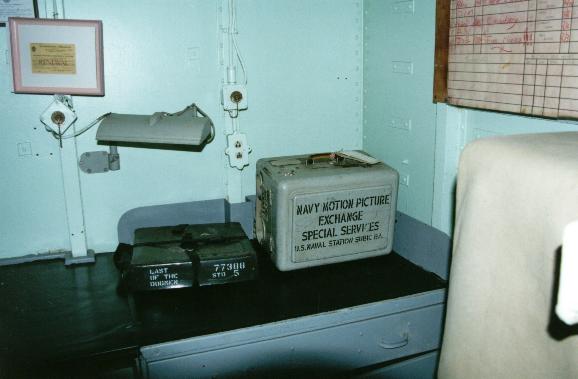 Ready for movies? The film department helped ease the tension of being underway with some entertainment.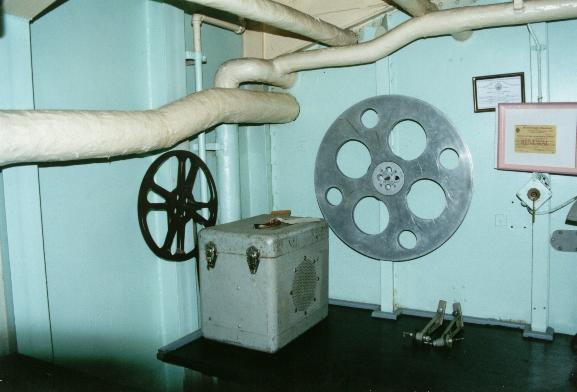 An old projector and some movie reels.

The intercomm system allowed personel in various parts of the ship to communicate and relay vital information.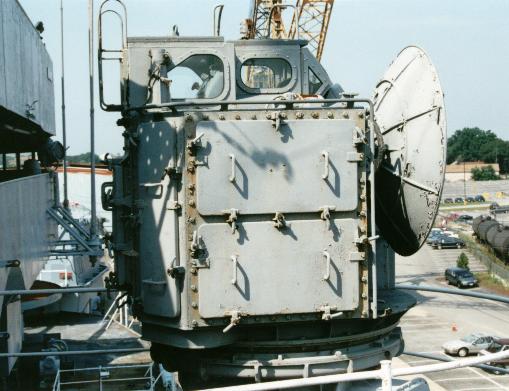 The firing control system for the gun batteries.
Previous/NEXT
HOME/Page 1/Page 2/Page 3/Page 4/Page 5/Page 6Page 7/Page 8/Page 9