USS SALEM CA-139 PAGE 6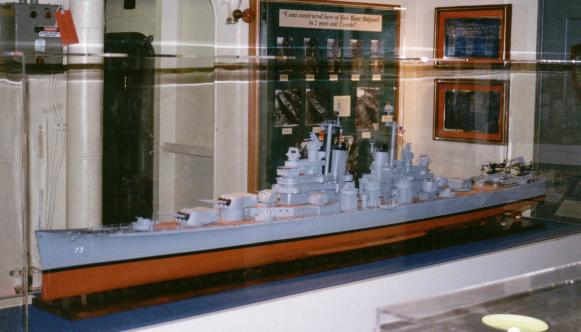 This is a large model of the USS St. Paul.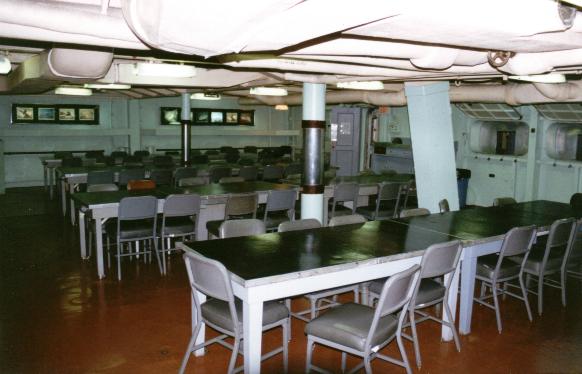 The officer's wardroom, which is where they ate. The enlisted members ate in a seperate area.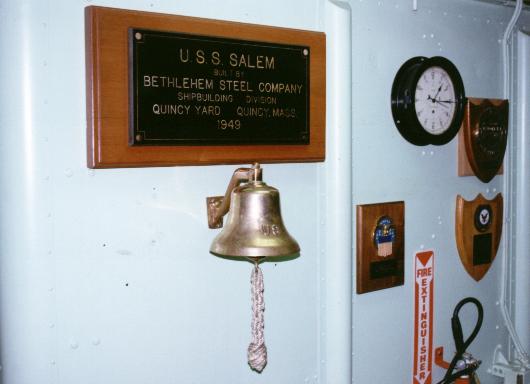 The ship's commissioning plaque and a smaller bell.

If you needed adjustments to your uniform, just bring them to the ship's tailor.

The ship's dentist. Boy, they had everything on board.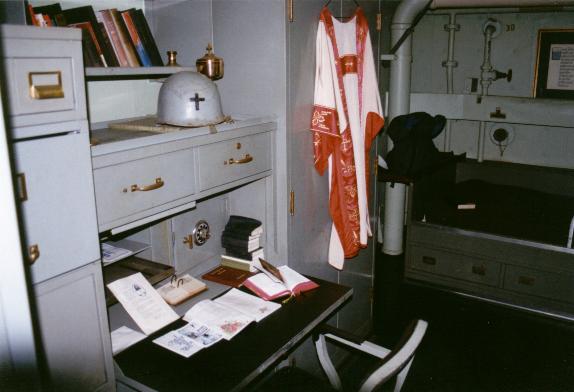 The ship's chaplain utilized this space for his quarters.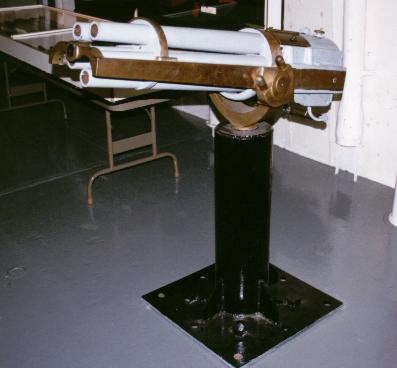 The Salem has a large military archive on board, including this 1879 Hotchkiss revolving .37mm machine gun.

The collection also includes many rifles and handguns.
Previous/NEXT
HOME/Page 1/Page 2/Page 3/Page 4/Page 5/Page 6Page 7/Page 8/Page 9