USS SALEM CA-139 PAGE 8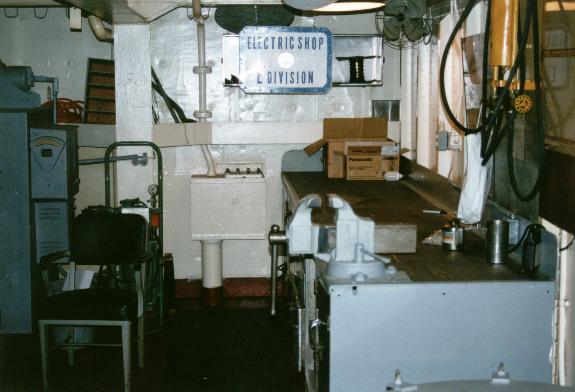 The electrical shop.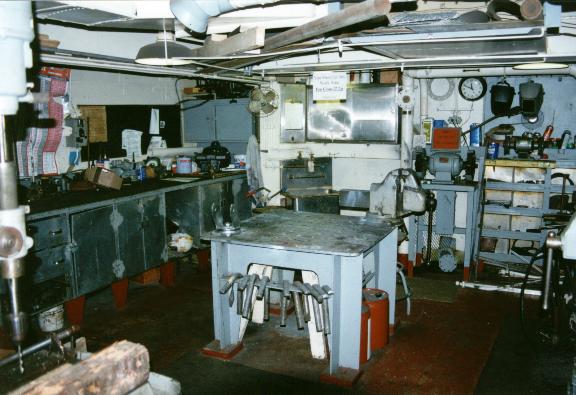 The machine shop.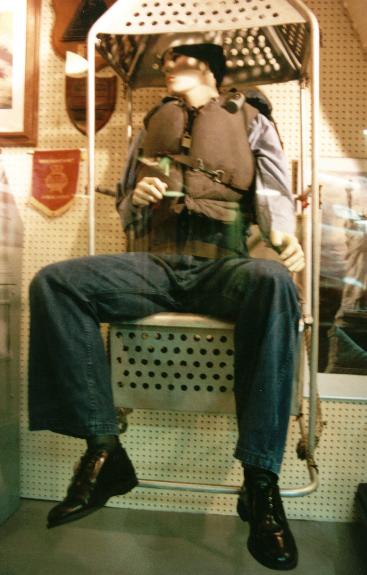 Ah yes, the boatswain's chair. Nothing like hanging over the side in one of these.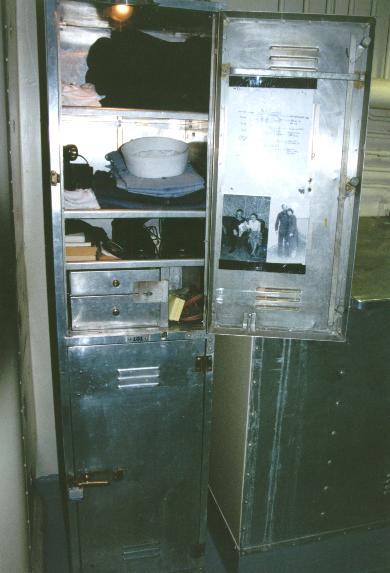 Here is an old locker. You can see how they had to have all their uniforms folded and neat.

The U.S. Navy Cruiser Sailors Association has several compartment of stuff to look at. Tons of pictures, artifacts, and dispays.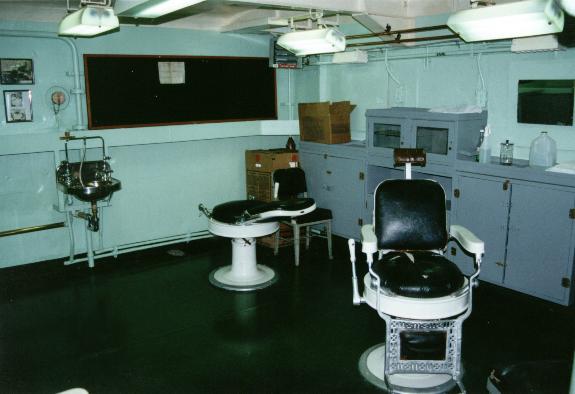 Hair getting a little long? No problem for the ship's barber shop.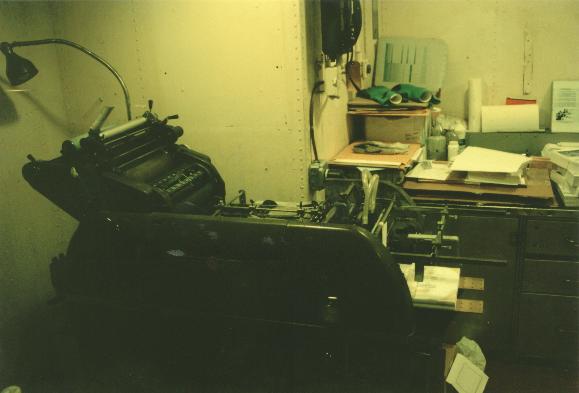 The ship's printing office, complete with printing press.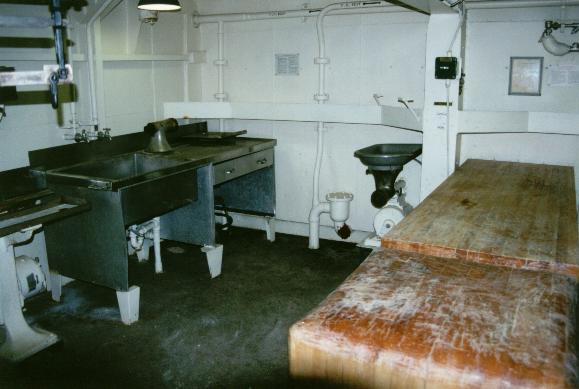 The butcher shop. This is where some of the ship's cooks prepared the meat they would serve with meals.
Previous/NEXT
HOME/Page 1/Page 2/Page 3/Page 4/Page 5/Page 6/Page 7/Page 8/Page 9