USS SALEM CA-139 PAGE 5

Dad settles in at the helm.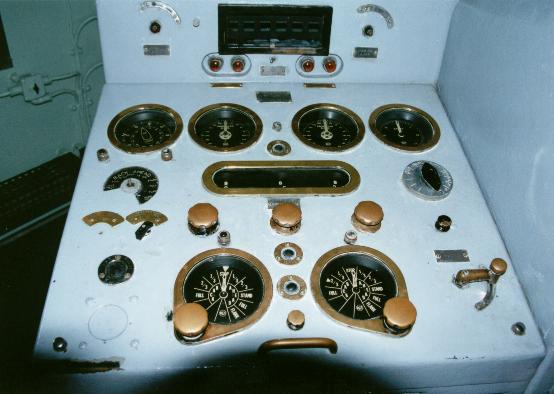 The engine gauges on the bridge.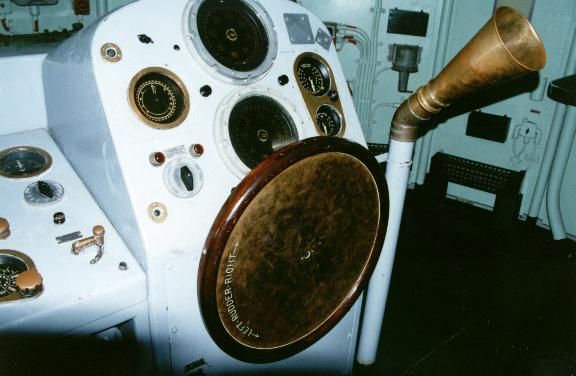 The helm and rudder gauges.

The damage control room. I know I wouldn't want to put that suit on, would you?.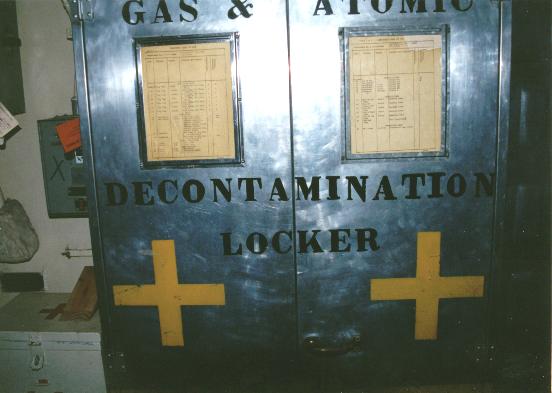 He he, I bet this locker used to be outside the bathrooms.

A pair of chief petty officers once stayed in this room.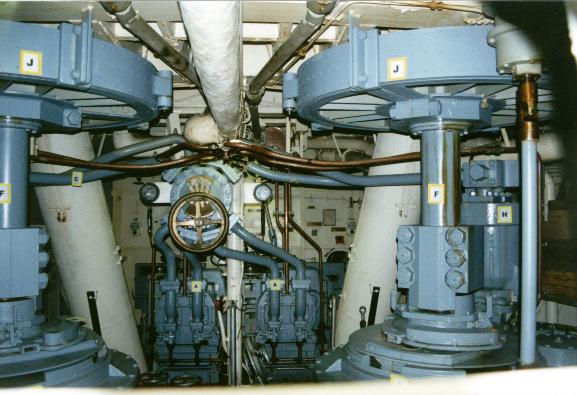 The anchor windlass room. These are the powerfull mechanisms that raise and lower the heavy anchor chains.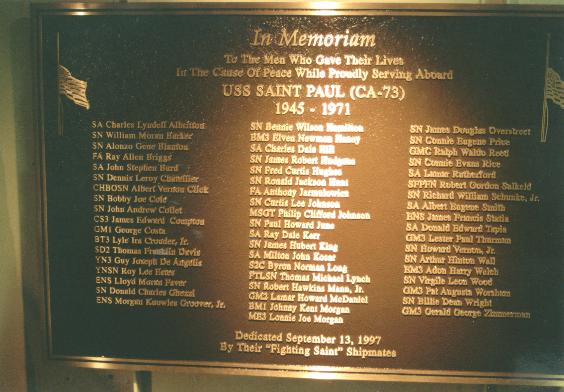 The USS St. Paul association has a compartment aboard the Salem. The USS St. Paul (CA-73) was a Baltimore Class heavy cruiser.
Previous/NEXT
HOME/Page 1/Page 2/Page 3/Page 4/Page 5/Page 6Page 7/Page 8/Page 9